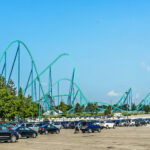 "We have used Airline's marking tape at Canada's Wonderland and I can attest to the proven results we have experienced. I have tried many versions of tape, paint etc – only to have to reapply frequently. This tape product is super easy to install – all that's needed is an xacto knife or scissors. We have applied this to countless surfaces without any real preparation, and the product instantly adheres. Should you need to remove it, it can be removed quite easily with a little beat of heat without the mess and hardship of pressure washing. We have a number of areas where this tape has been in place for multiple years and still looks as good as new! It withstands all types of weather – direct sunlight, snow, ice etc and retains its original look. The non-slip nature of the tape provides a safe option for high traffic areas. I would highly recommend this product and consider it a staple in our operation."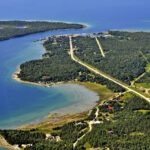 "Airlines Pavement Markings Inc. has been taking care of our line painting for many years. If you're serious about line painting on your airport and you want a quality, professional and neat job that will unquestionably meet the latest standards, look no further than APMI. As well as being masters at line painting, the dedicated APMI team are very skilled in providing excellent customer service and will work with you to fulfill your preferred schedule and budget allowance. I offer my strongest endorsement to this premium - rated company and their exceptional workforce."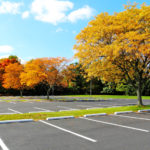 "I just wanted to say thank you for completing the additional work for us yesterday. The parking lot looks great and Justin was very helpful in carrying out the work as we planned. Thanks again."